New Digital Marketplace: Launch of the "dpa ID Partner Program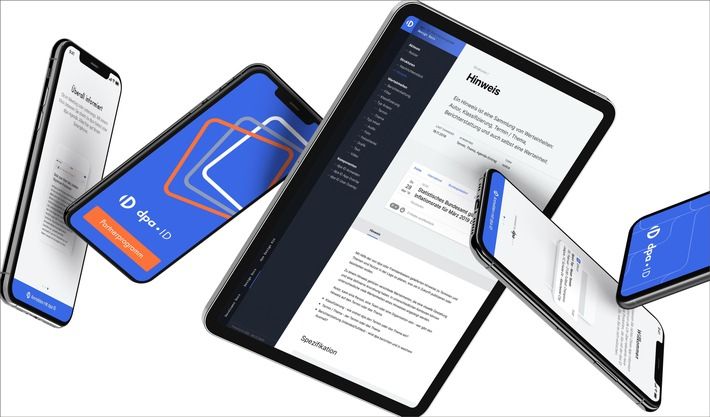 Germany's most prominent news agency has launched the "dpa ID Partner Program." From now on, external providers can also make their services available on the dpa marketplace. Many thousands of media professionals and communications experts are already connected to the platform via "dpa ID" and access the offerings of dpa and its partners. A dedicated app keeps all users informed about new content and news.
"With the launch of our partner program, we have reached a significant milestone," says dpa CEO Peter Kropsch. "With it, we are mapping exactly what makes a news agency strong: a neutral infrastructure that makes onboarding, authorization, rights management, revenue sharing, or the profitable handling of metadata possible. I invite all providers of digital solutions and services that offer added value for media professionals and communications professionals to become participants and shareholders in our marketplace," Peter Kropsch continued.
"With dpa ID and the dpa ID Partner Program, we have built the central platform for the services and tools of the future for our customers and partners," said Niddal Salah-Eldin, deputy editor-in-chief and head of product and innovation at dpa. "The dpa ID is our digital accelerator, which makes our product development faster, but above all makes the use of our offers much easier and better," adds Niddal Salah-Eldin.
Almost 10,000 journalists, press office staff, and other communications professionals already have a dpa ID. Selected news, important dates, digital solutions, sports data, and other tools are networked on the dpa marketplace with the help of an overarching login. The "dpa ID App" functions as a personal news cockpit. All relevant updates reach users via push notification.
With this initiative, we are opening up the news agency's technical and content ecosystem to partners and becoming a new digital marketplace. The dpa ID is already considered a tried-and-tested key for all users who work with the various dpa applications daily - and increasingly with those of external providers. With Polit-X (politics monitoring service) and BotTalk (text-to-speech solutions), the first dpa ID partners have already been connected. The dpa ID connects the users of both partners with the offers of dpa and vice versa. New products and services are thus just a click away.
About dpa:
The German Press Agency (dpa) was founded in 1949 and is one of the world's leading independent news agencies. dpa supplies media, companies, and organizations with editorial offerings. This includes texts, photos, videos, graphics, radio reports, and other formats. As an internationally active agency, dpa reports in four languages: German, English, Spanish and Arabic. Around 1,000 journalists work from more than 150 locations in Germany and abroad. dpa's shareholders are 179 German media companies. The dpa editorial team works according to the principles laid down in the dpa statute: independent of world views, business enterprises, or governments. The central editorial office, headed by Editor-in-Chief Sven Gösmann, is located in Berlin. The executive board around its chairman Peter Kropsch is based at the company's headquarters in Hamburg. The Chairman of the Supervisory Board is David Brandstätter (Main-Post GmbH, Würzburg).
Press contact:
dpa Deutsche Presse-Agentur GmbH
Jens Petersen
Leiter Konzernkommunikation
Telefon: +49 40 4113 32843
E-Mail: [email protected]
Original-Content from: dpa Deutsche Presse-Agentur GmbH, transmitted by BotTalk.